LC Plasma | A Novel Immune Support Supplement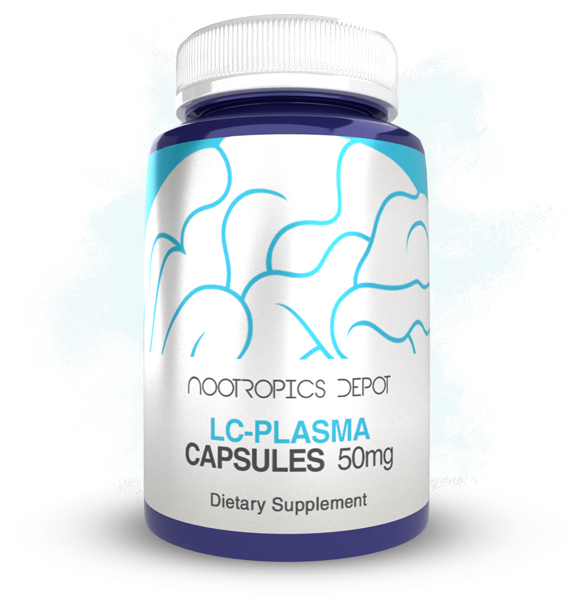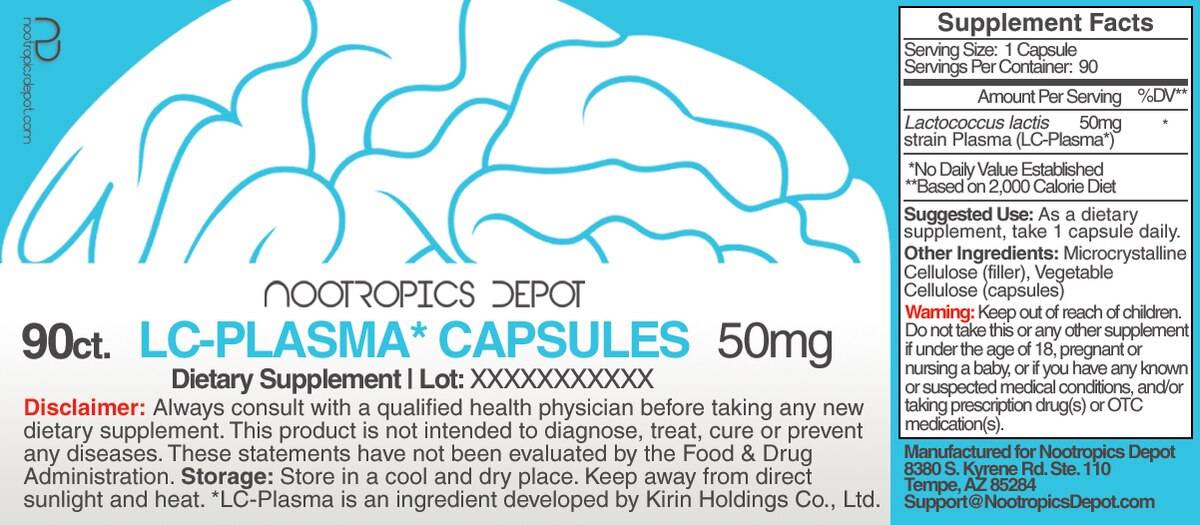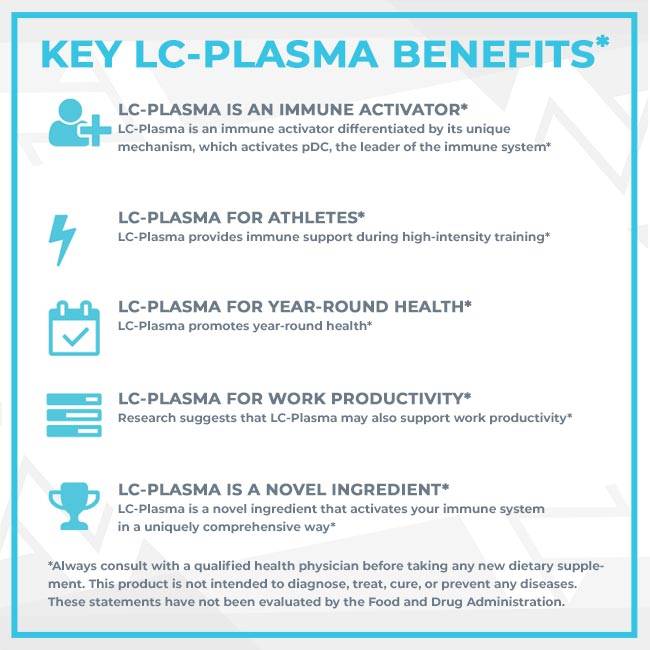 A PATENTED UNIQUE STRAIN OF LACTOCOCCUS LACTIS*
A NOVEL IMMUNE SUPPORT SUPPLEMENT*
With the demands of a modern lifestyle, work-life balance can take a toll on your health. Whether you are training for your next big race or looking to ace your work day, ensure you are getting clinically-researched immune support with LC-Plasma.*
The first step to supporting holistic health starts with keeping your immune system healthy. LC-Plasma is a novel paraprobiotic that stimulates the body's natural immune defenses. LC-Plasma activates pDC (plasmacytoid dendritic cells), a pivotal leader within the immune system. Lactococcus lactis strain Plasma (LC-Plasma) is a clinically researched strain of lactic acid bacterium.*
A UNIQUE MECHANISM FOR IMMUNE SUPPORT: By activating pDC, LC Plasma activates the entire defense system when it's needed most. LC-Plasma is the dietary ingredient that offers a more comprehensive approach to support immune health.*
STUDIED FOR EFFICACY: LC-Plasma has been the subject of seven efficacy studies*
STUDIED FOR SAFETY: LC-Plasma has been the subject of two safety studies and is self-affirmed GRAS (Generally Recognized As Safe)*
SAME DAY SHIPPING: Same day shipping on most orders placed Monday - Saturday by 4pm AZ MST.
FREE SHIPPING OFFER: Get free shipping on domestic orders over $50 or international orders over $200.

A strong immune system is critical for good health. Help your immune system get on the offense rather than the defense with LC-Plasma.*
LC-PLASMA IS AN IMMUNE ACTIVATOR*
LC Plasma is an immune activator differentiated by its unique mechanism, which actives pDC, the leader of the immune system*
LC-Plasma provides immune support during high-intensity training*
LC-PLASMA FOR YEAR-ROUND HEALTH*
LC-Plasma promotes year round health*
LC-PLASMA FOR WORK PRODUCTIVITY*
Research suggests that LC-Plasma may also support work productivity*
LC-PLASMA IS A NOVEL INGREDIENT*
LC-Plasma is a novel ingredient that activates your immune systems in a uniquely comprehensive way*
LC Plasma is an ingredient developed by Kirin Holdings Co., Ltd.
WARNING: Keep all supplements out of reach of children. Do not take any supplement if under the age of 18, pregnant or nursing a baby, or if you have any known or suspected medical conditions, and/or taking prescription drugs or over the counter medications.
*DISCLAIMER: Always consult with a qualified health physician before taking any new dietary supplement. This product and the statements found on this page are not intended to diagnose, treat, cure, or prevent any diseases. These statements have not been evaluated by the Food and Drug Administration.