CuroWhite Curcumin Supplements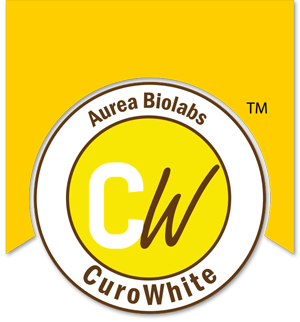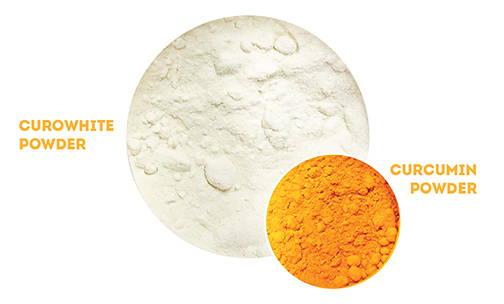 A STAIN-FREE, COLORLESS AND ODORLESS CURCUMIN EXTRACT IN A HIGHLY BIOAVAILABLE FORM*
MINIMUM 25% CURCUMINOIDS CONTENT
Through an advanced encapsulation process, CuroWhite maintains all of the great oxidative support benefits of standard curcumin but has greater bioavailability and stability. During this optimization process the curcuminoids are encapsulated with β-cyclodextrin.*
WHAT IS CUROWHITE CURCUMIN?
CuroWhite is a mixture of tetrahydro curcuminoids, hexahydro curcuminoids and octahydro curcuminoids. CuroWhite provides better bioavailability, stability and oxidation support. Stain-free, colorless and odorless, CuroWhite is devoid of traditional turmeric's yellow color and is mostly tasteless.*
HOW IT WORKS: White curcumin, derived from curcumin, is obtained by the catalytic hydrogenation of the curcumin and followed by the encapsulation to get more bioavailability. It is a unique blend of white curcuminoids which contain 75-80% of Tetrahydrocurdrocurcuminoids, 15-20% of Hexahydrocurcuminoids (HHC) and 3-5% of Octahydrocurcuminoids.*
HIGH BIOAVAILABILITY: CuroWhite is a Highly Bioavailable Version of Tetra, Hexa and Octa Hydro Curcuminoids*
SAFETY: CuroWhite is Self-Affirmed GRAS (Generally Recognized As Safe)*
SAME DAY SHIPPING: Enjoy same day shipping on most orders placed Monday - Saturday by 4pm AZ MST.
FREE SHIPPING OFFER: Enjoy free FedEx shipping on domestic orders over $50 or international orders over $200.
KEY CUROWHITE PRODUCT FEATURES
CuroWhite is a Highly Bioavailable Version of Tetra, Hexa and Octa Hydro Curcuminoids. In a bioavailability study on rats, CuroWhite was shown to be absorbed at a higher rate and remained in the bloodstream for longer than standard curcumin.*
CUROWHITE IS A MIXTURE OF CURCUMINOIDS*
White curcumin is a mixture of tetrahydro curcuminoids, hexahydrocurcuminoids, and octahydro curcuminoids.*
CUROWHITE IS STAIN-FREE, COLORLESS AND ODORLESS*
CuroWhite powder is perfect for use in protein shakes, milk shakes, baking, and more.*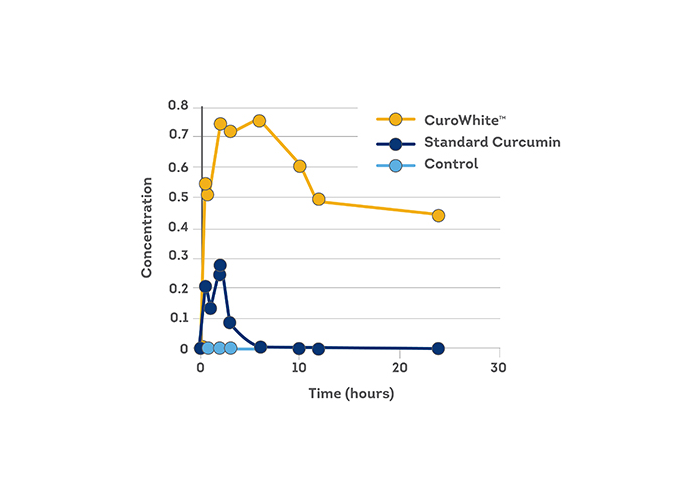 WARNING: Keep all supplements out of reach of children. Do not take any supplement if under the age of 18, pregnant or nursing a baby, or if you have any known or suspected medical conditions, and/or taking prescription drugs or over the counter medications.
*DISCLAIMER: Always consult with a qualified health physician before taking any new dietary supplement. This product and the statements found on this page are not intended to diagnose, treat, cure, or prevent any diseases. These statements have not been evaluated by the Food and Drug Administration.